Welcome to Punjab ITI Moga
Punjab Technical Institute (Pvt.) Moga is established in 2007, and situated at Moga- Kot kapura road, In front side FarmTrack, about 100 m from GT Road. The insitute is approved by National Council for Vocational Training (NCVT) New Delhi, Govt. Of India and affiliated to Punjab State Board of Technical Education, Govt of Punjab.Industrial Training Institutes (ITI) offer training to applicants who have passed class 10 for the majority of courses or class 8 for some non-engineering programmes from a recognised board. The course consists of a variety of technical and non-technical streams including machinists, welders, footwear makers, etc. Institutes For ITI help students develop unique skill sets needed to launch a small business or find employment as a specialist.
Punjab ITI Moga in, Moga is among the Institutes For ITI offering some of the best courses..
Parent's Speak
Parent's Speak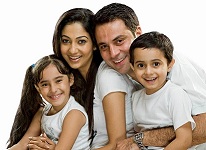 As parents we always try to give the best to our children. For us, the best school is the one where our kids love to go, the school where our children learn inclusiveness,
Our Location